If recent reports are to be believed then it would seem that Taiwan Semiconductor Manufacturing Co (TSMC) could be manufacturing the next generation of Qualcomm's flagship SoC which is going to be called as the Snapdragon 855.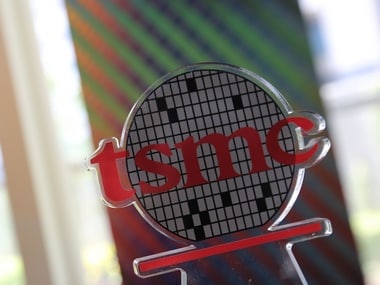 A logo of Taiwan Semiconductor Manufacturing Co (TSMC). Reuters
Earlier chipsets such as the Snapdragon 835, 820 and the recently launched 845 were all manufactured by Samsung. But a

>report

from Nikkei Asian Review claims that TSMC has been given the contract for the next generation chipset.
"Qualcomm is engaging TSMC to roll out a modem chip very soon in the first half of 2018 and TSMC will manufacture the mobile giant's upcoming flagship Snapdragon processor, known as Snapdragon 855, before the end of next year", an industry official was quoted as saying according to the report.
In the past, TSMC has made Qualcomm's Snapdragon 808 and the 810 SoC as well as Apple's

>A11 Bionic chipset

and Huawei's HiSilicon Kirin 970.
The new processor is reportedly going to adopt TSMC's latest 7-nanometer technology which is also going to be part of the new Apple iPhone chipsets launching in 2018, according to the report.
Currently, the

>Kirin 970

and A11 Bionic chip have been developed using TSMC's 10nm technology.
Qualcomm's recently unveiled

>Snapdragon 845

chipset which is said to be coming on the flagships of 2018 such as the Samsung Galaxy S9 and Xiaomi's Mi 7.
Source :http://www.firstpost.com/tech/news-analysis/qualcomms-upcoming-flagship-snapdragon-855-chipset-is-expected-to-be-manufactured-by-tsmc-report-4275431.html